Die britische Künstlerin Mary Anne Aytoun Ellis beschäftigt sich vor allem mit Landschaftsmalerei, sie malt im South Downs National Park, Lewes, in der Nähe von Brighton. Ich habe allerdings auch zwei wundervolle Hundeporträts von ihr gefunden, die durch die Malweise bestechen, mit der ihr ein sehr poetischer Ausdruck gelingt.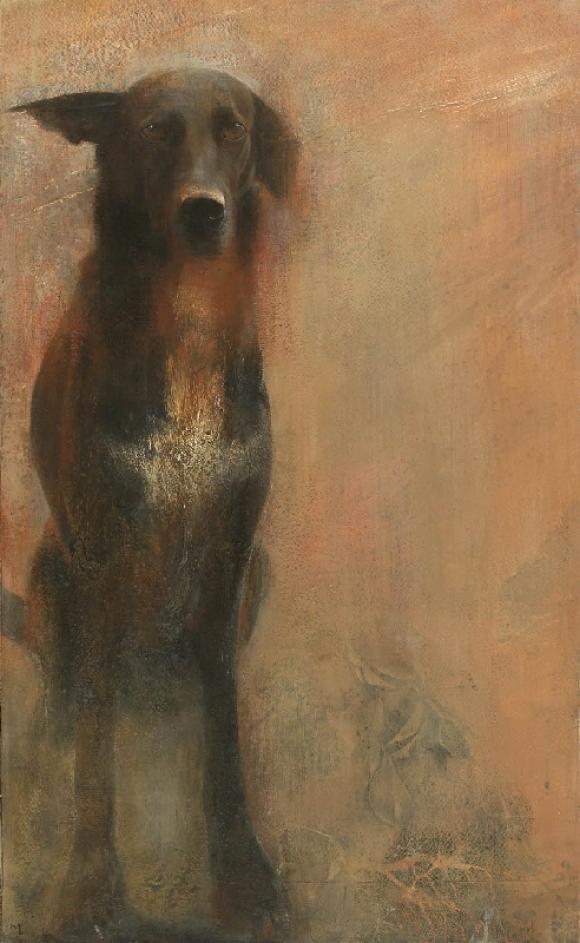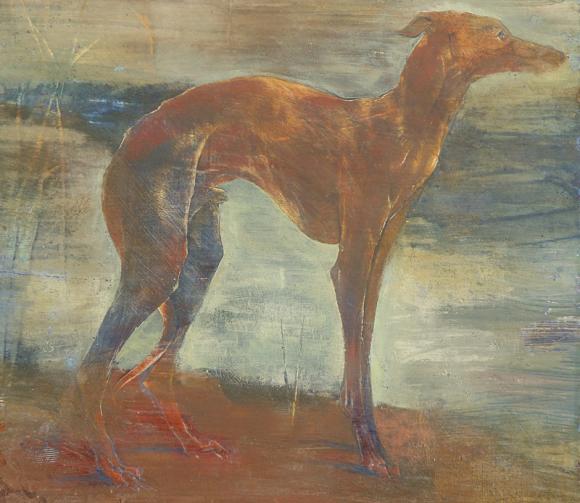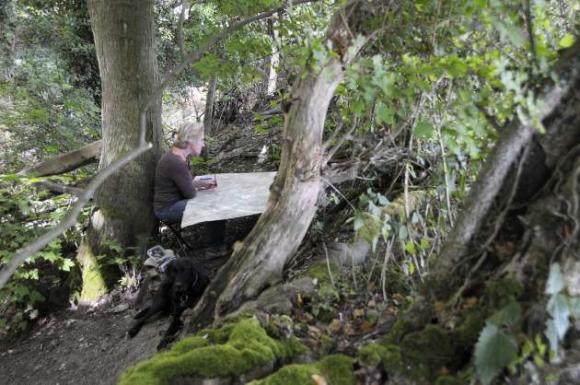 Die Künstlerin und ihr Labrador Percy bei der Arbeit. Nun, sie arbeitet.
In all ihren Arbeiten versucht Mary Anne Aytoun Ellis hinter die Oberfläche des Dargestellten zu blicken und das Unbekannte und Vergangene darin zu entdecken. Deshalb fertigt sie für ihre Landschaften unzählige Zeichnungen und Studien an. Genau beobachten, um viel zu erkennen, scheint ihr Motto zu sein. Aber nicht, um zu naturgetreuen Darstellungen oder botanischen Zeichnungen zu gelangen, sondern um die Atmosphäre und Poesie eines Ortes einzufangen. Gleiches gilt für ihre Hundeporträts: Nicht Tierstudium, sondern Darstellung der Wesenhaftigkeit steht im Vordergrund. Lesen Sie ihr Statement, um mehr über ihre Arbeitsweise zu erfahren.
Mary Anne Aytoun Ellis (*1966) studierte an der Ruskin School of Drawing in Oxford und am Royal College of Art. Sie wird von der Portland Gallery vertreten, wo Sie einen umfasenden Einblick in ihr Werk erhalten können.
alle Bilder © Mary Anne Aytoun Ellis