Schon als Schülerin interessierte sich die 1972 in Ithaka, New York, geborene Anke Schofield für Fotografie. Später ehielt sie ein Stipendium des Savannah College of Art and Design in Georgia, wo sie ihren BFA in bildender Kunst machte.
Anke Schofield verbindet ihre fotografische Kreativität mit Inspirationen aus der Malerei - ihre Arbeiten sind Kombinationen aus Fotografie, Ölfarbe, Acrylfarbe, Wachs, sogat Teer. Ihre fantasitischen, traumhaften, vielschichtigen Kompositionen beruhen auf den Wechselwirkungen der unterschiedlichen Materialien. Abschließend überzieht sie ihre Arbeiten mit einem glatten, glänzenden Epoxidharz-Anstrich, der die strukturellen Körperlichkeit der Bilder einebnet und weitere Distanz schafft.
Inhaltlich kombiniert sie belebte und unbelebte Objekte in surrealer, überraschender Weise, dabei nimmt sie Einflüsse ihrer mehrjährigen Reisen auf. Es geht ihr allerdings weniger um das Erzeugen von Bedeutung als um das Experimentieren in der Kunst selbst.
"My work is inspired photographically, but I take it beyond the ordinary representation to create a harmonious blend of texture with composition." (Artist Statement zit. n. Merritt Gallery)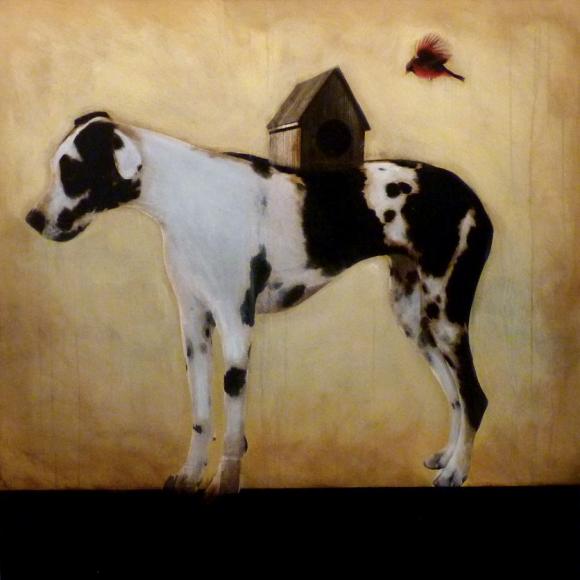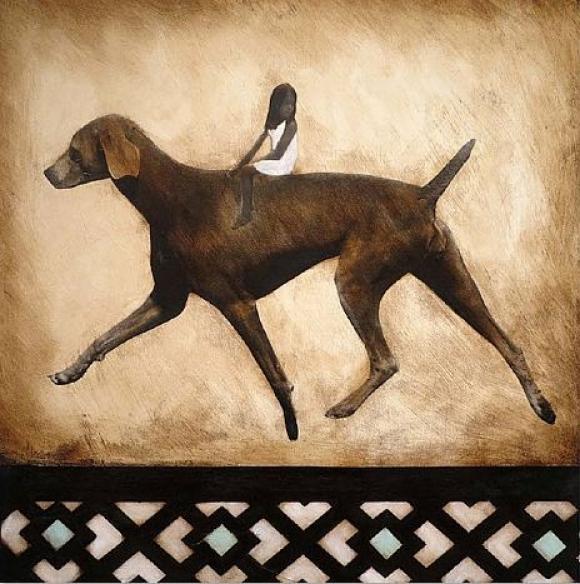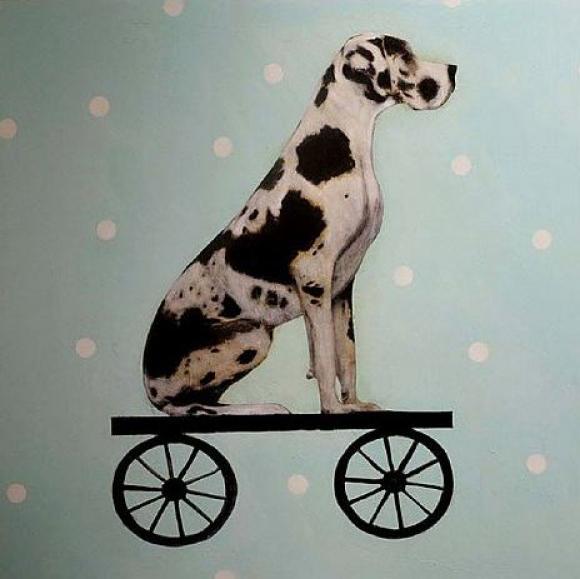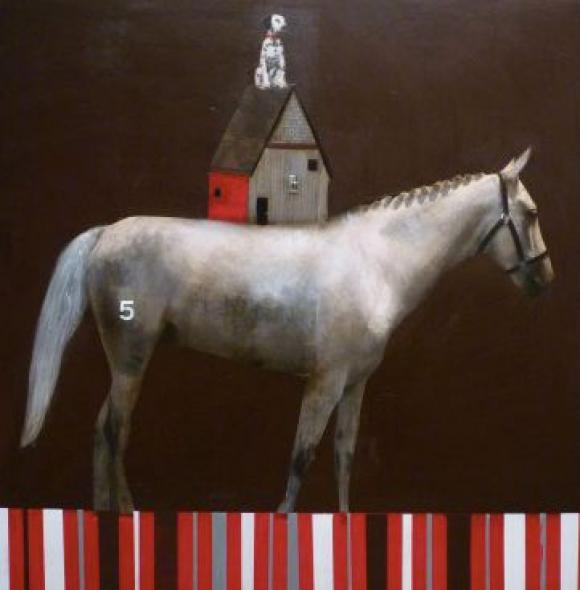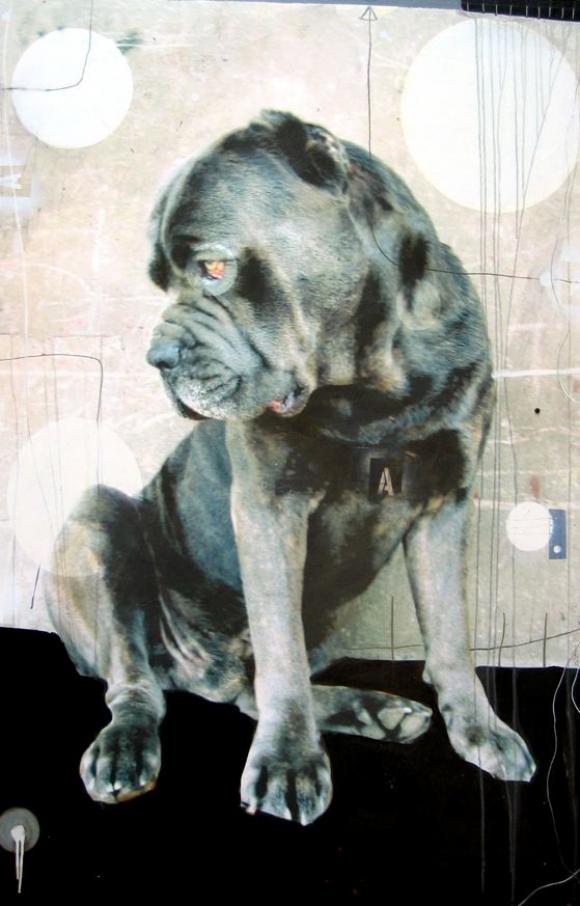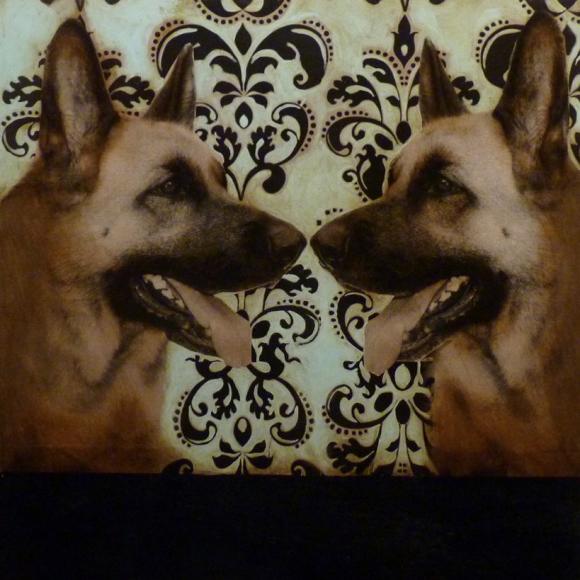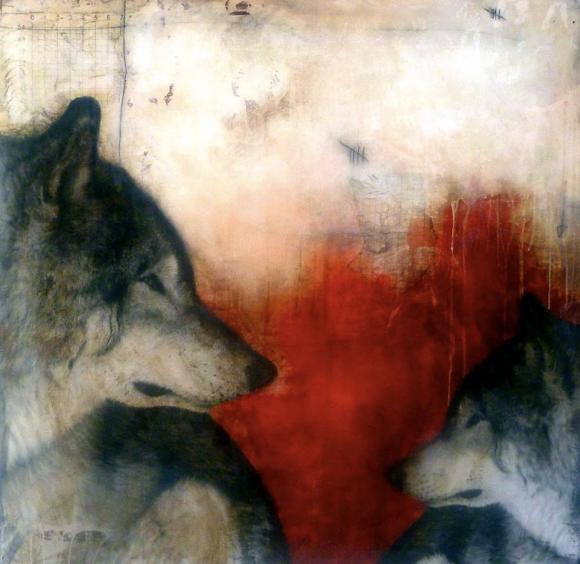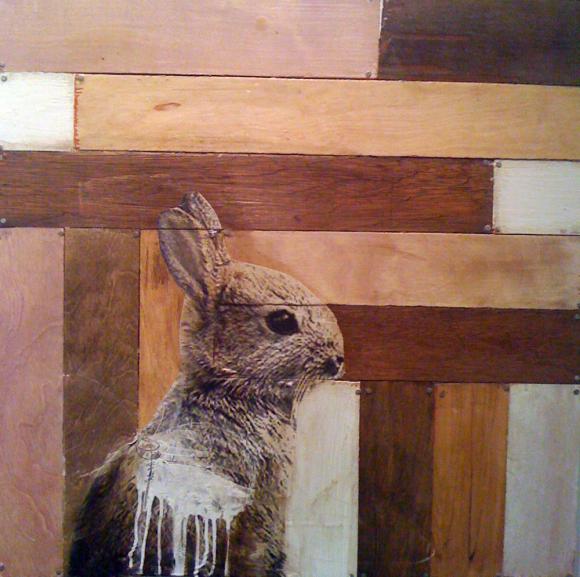 alle Bilder © Anke Schofield