Vom Urlaub in Tirol zurück, möchte ich den Blog mit zwei Hundehaltern fortsetzen, die ihrer Liebe zum Hund mit visuellen Effekten (VFX) und Photoshop Ausdruck verleihen. Auf Mitch Boyer bin ich zufällig während des Schreibens meines letzten Beitrags über Jeong Woojae gestoßen und er passt perfekt als Anschlusspost. Vielleicht hab ich auch einen Tipp bekommen - wenn ja, danke - ich kann mich nicht genau erinnern, der erholsame Urlaub hat anscheinend eine Erinnerungslücke hinterlassen.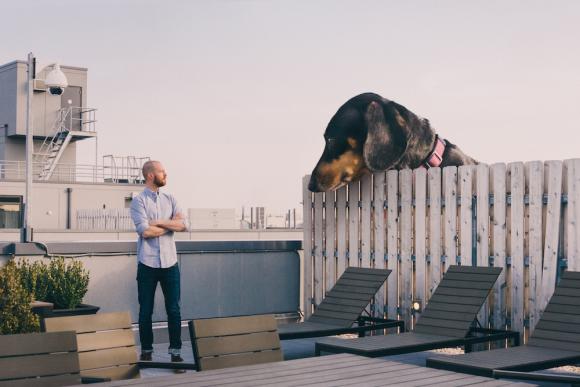 Mitch Boyer bläst seinen Dackel zu monumentaler Größe - seinem eigentlichen Charakter und Wesen entsprechend - auf und verarbeitet seine Ergebnisse zu einem Kinderbuch: "Vivian the Dog Moves to Brooklyn". Vivian, der Dackel ist mit seinem Menschen von Albuquerque in New Mexico nach Brooklyn, New York gezogen und erkundet nun die große Stadt. Selbst zu beachtlicher Größe angewachsen, ist New York nicht mehr ganz so groß und bedrohlich! Wird Vivian in der kleinen Stadtwohnung bleiben oder in ihre alte Heimat zurückkehren?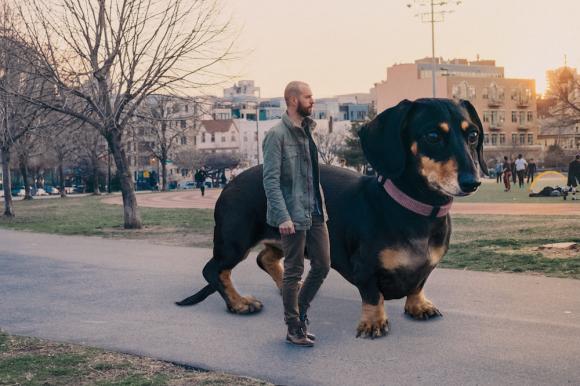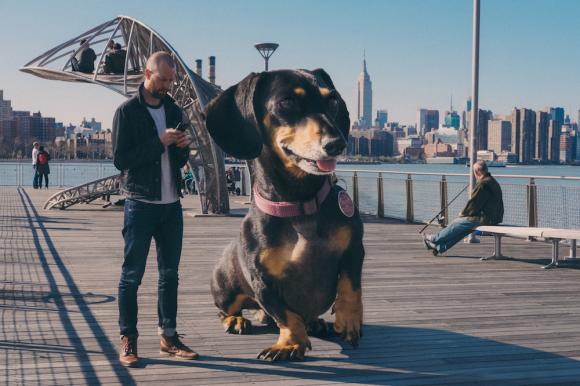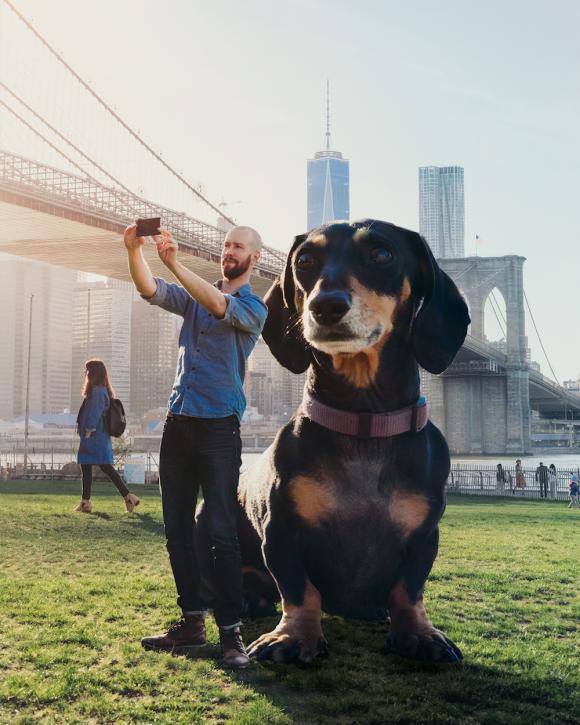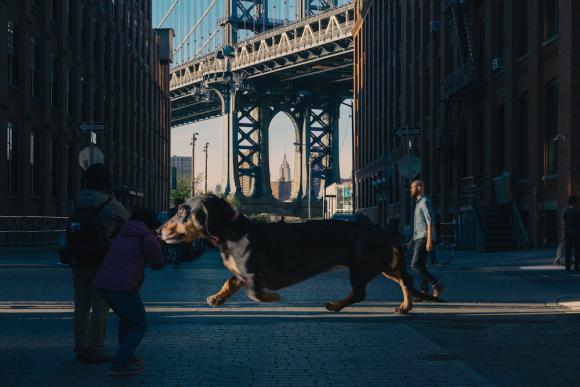 Mitch Boyer, er hat sein Projekt über Kickstarter finanziert, will mit seinem Kinderbuch all jenen helfen, die große Veränderungen bewältigen müssen. Alleine in den USA müssen jährlich 5,5 Millionen Kinder zwischen einem und neun Jahren umziehen, das Buch soll mithelfen, ihnen die Veränderung ihrer Lebensumgebung zu erleichtern.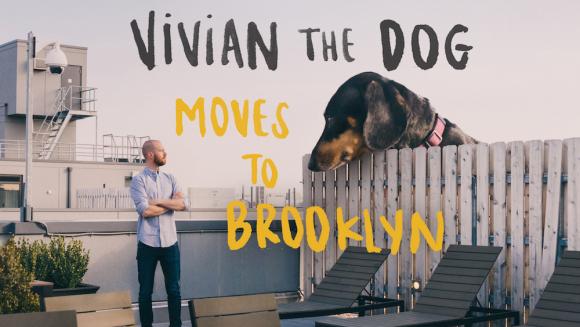 Mitch Boyer bearbeitet jedes Foto mit visuellen Effekten, die auch bei der Filmproduktion verwendet werden. Er lebt als Fotograf, Illustrator, Autor und Regisseur in New York.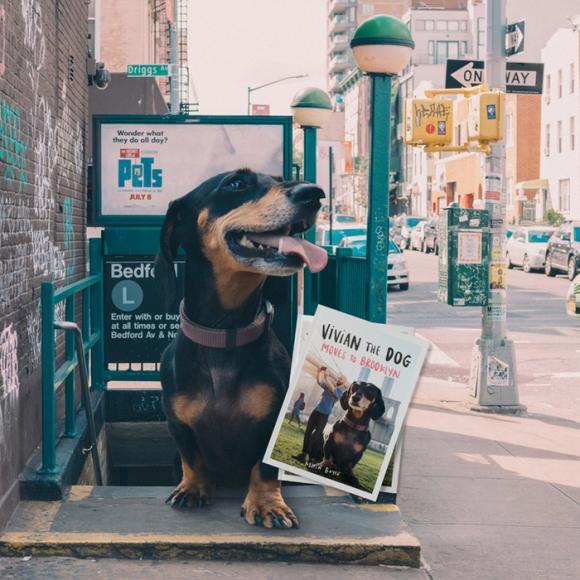 Mick hat natürlich eine Homepage, Vivian eine FB- und Instagram-Seite.
Auch Christopher Cline musste mit den Folgen eines Umzugs zurechtkommen. In Minnesota plagte ihn Heimweh nach Virginia. Doch seine Freundin erweiterte ihre Zweisamkeit um Juji, einen Goldendoodle. Mit ihm kam die Freude und die Inspiration zurück, die digital bearbeiteten Fotos ihrer gemeinsamen Abenteuer entstanden.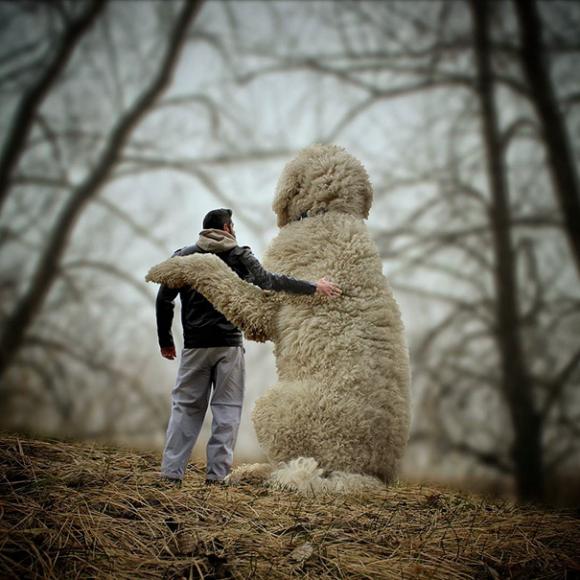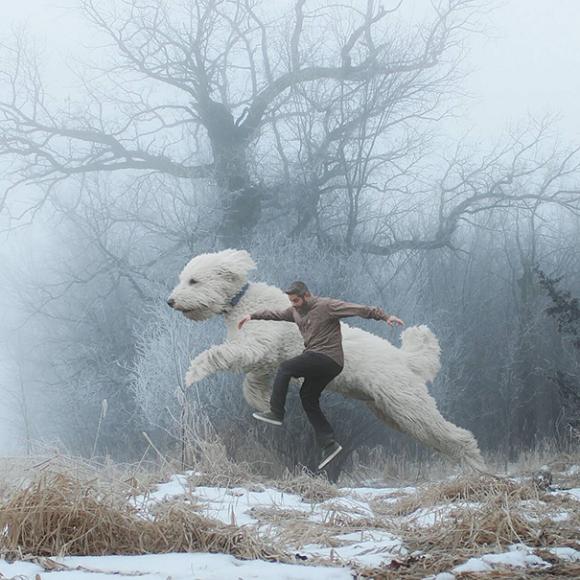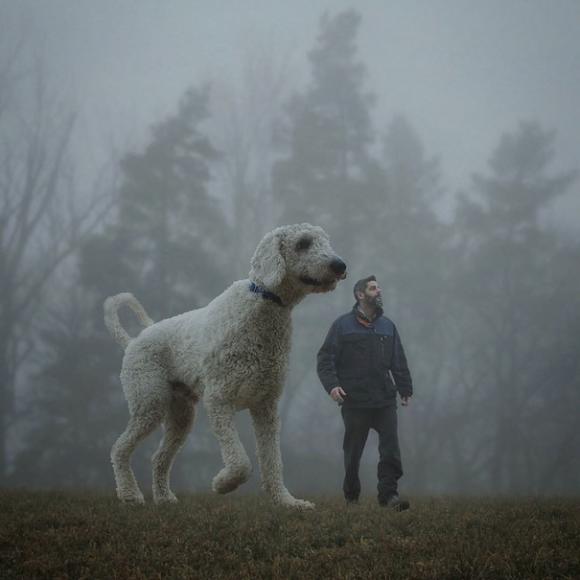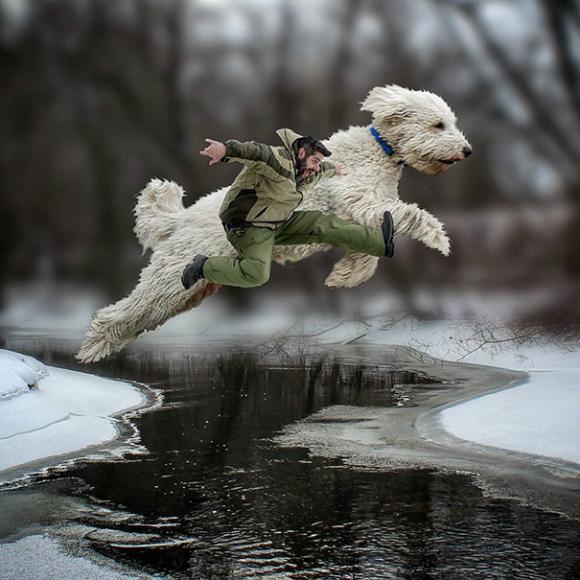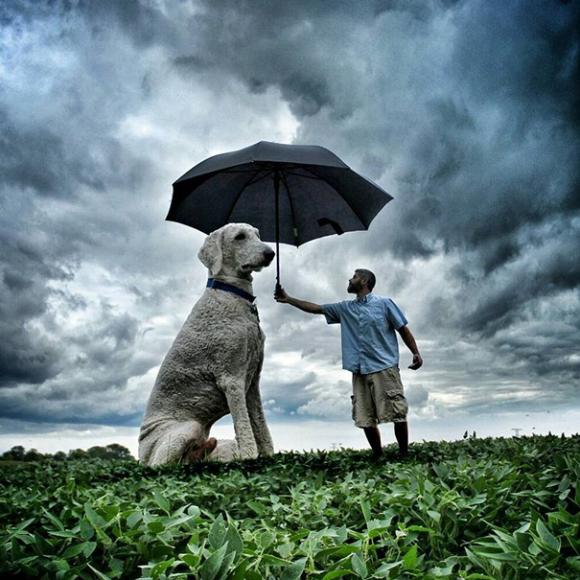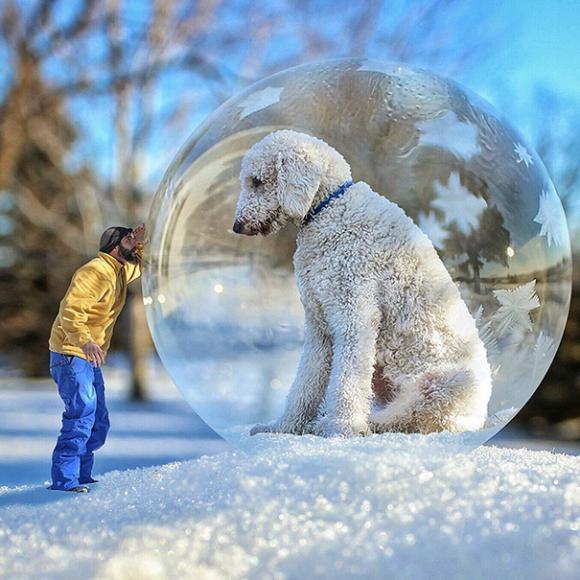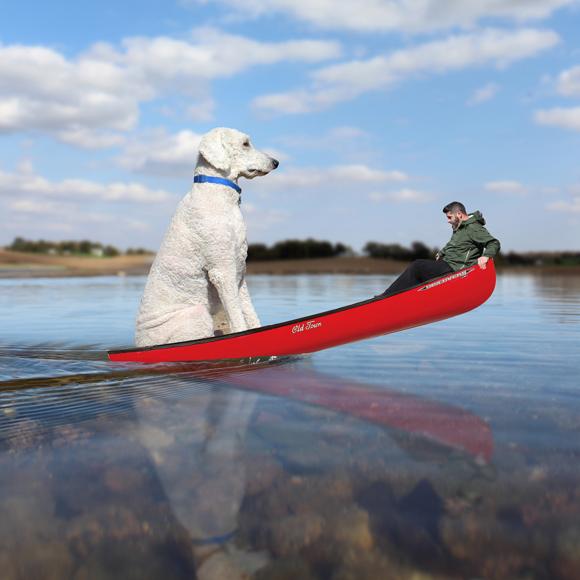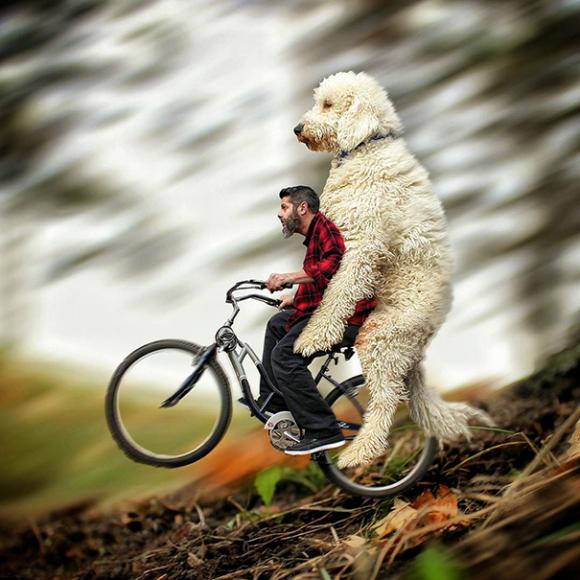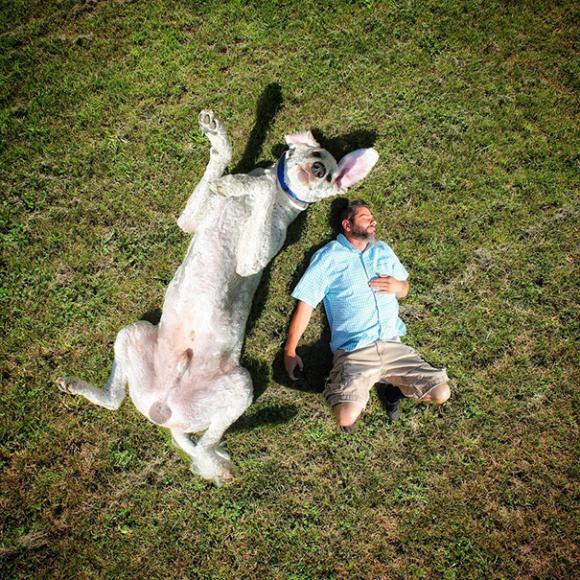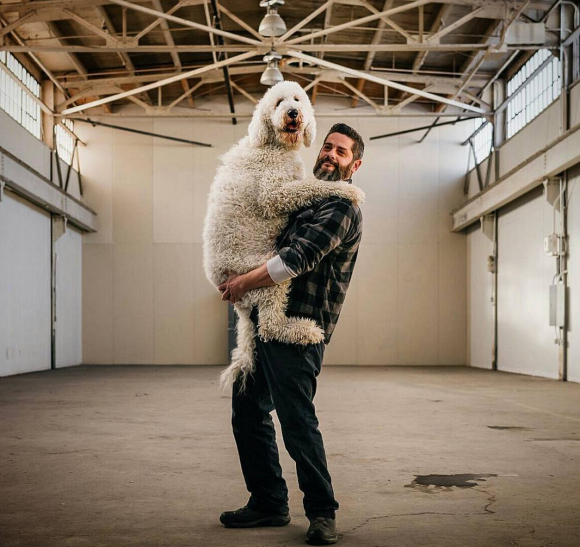 Chritopher Cline und Juji wurden zur Stars auf Instagram und Facebook.