Wie auch der letzte Blogbeitrag beginnt dieser mit einem Hund mit Heiligenschein, doch es liegen Welten zwischen den Künstlerinnen. Während Jacqueline Welch von der Bildsprache der Gotik beeinflusst wird, "erinnern" die Bilder Mary Scrimgeours an die Renaissance, an die Skizzen und Studien, die Leonardo da Vinci hergestellt hat. Ihre Kunst ist beeinflusst von Entwurfszeichnungen, wie sie z.B. Erfinder anfertigen, um einen Gedankengang, eine Idee zu Papier zu bringen, einen kreativen Prozess bildnerisch darzustellen - ihr Vater war Erfinder und Industrial Designer.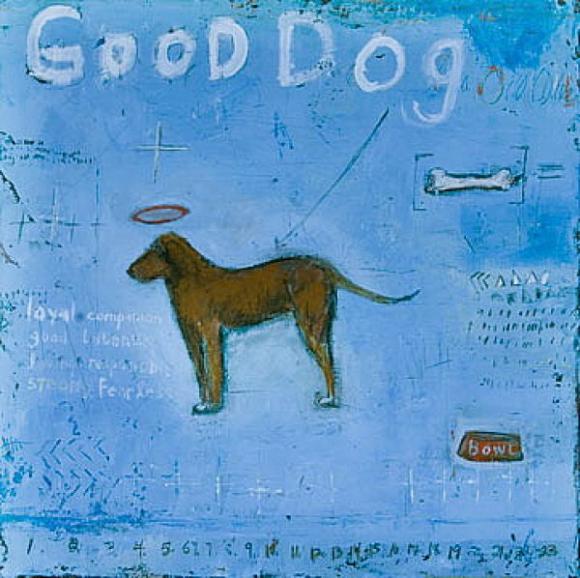 Ich zeige Ihnen ihre Hundebilder, aber Scrimgeours Werk beschäftigt sich mit allem, was ihr auf ihren zahlreichen Reisen begegnet. Sie sammelt ihre Eindrücke als grafische Reisenotizen, die sie dann in ihre schichtenreiche und vielschichtige Malerei übersetzt und der Welt zurückgibt.
As I make my journey in the world I record what I see in notebooks and then translate my recordings into images and stories that I give back to the world. (zit. n. Gallery MAR)
Unglaublich humorvoll, erfrischend und sehr sensibel werden die Hunde und ihre Lebenswelt beschrieben. Auch das Quäntchen Ironie fehlt nicht. Sehen Sie selbst: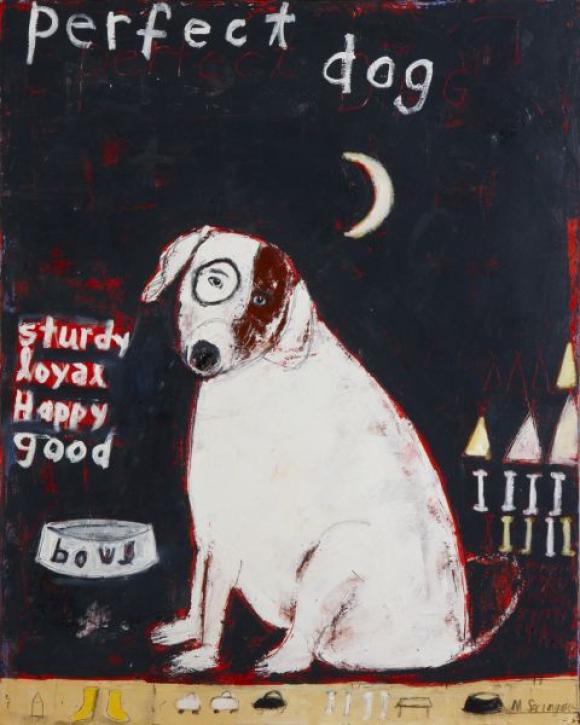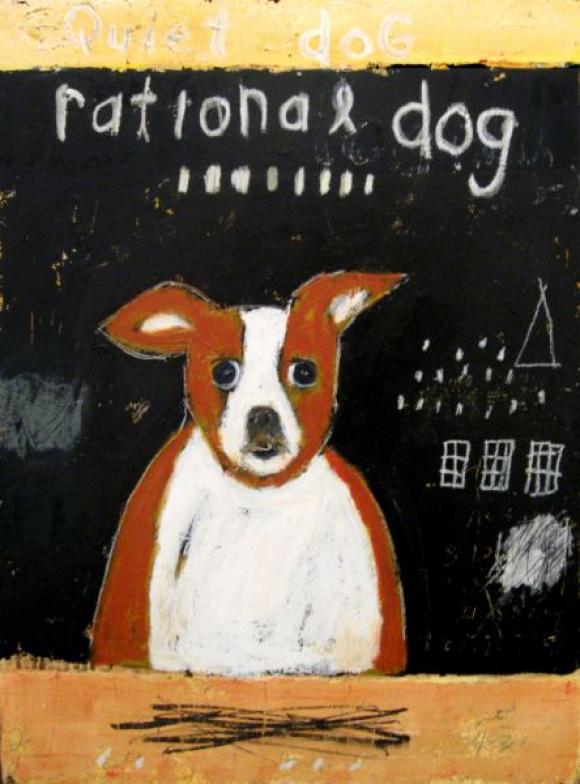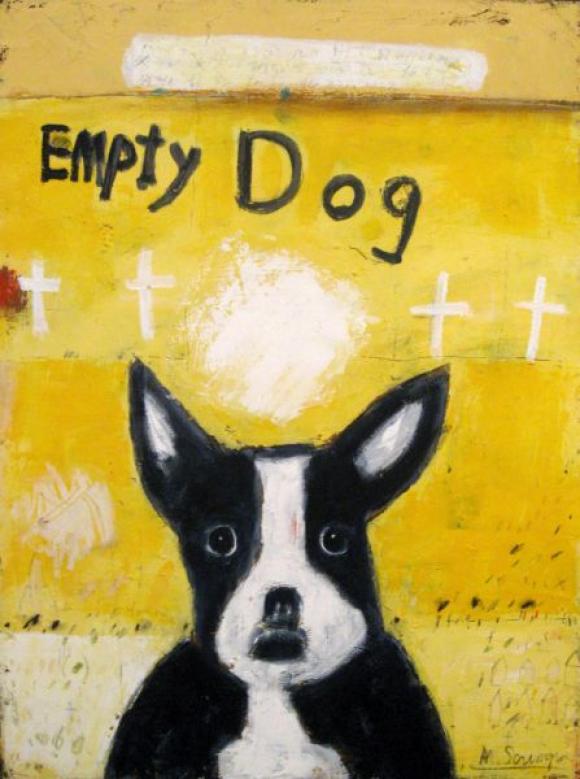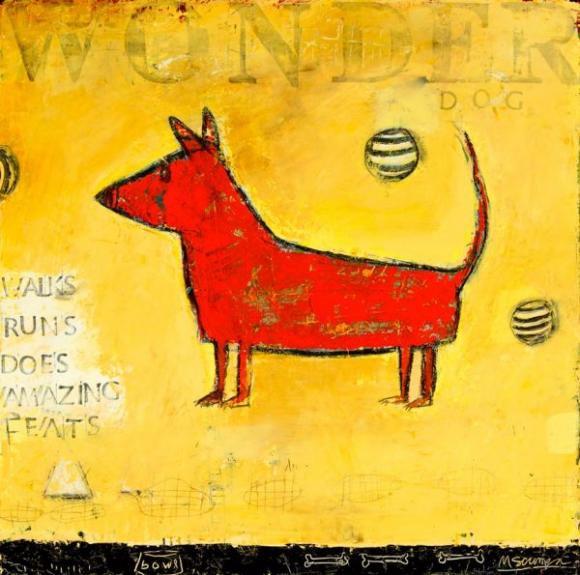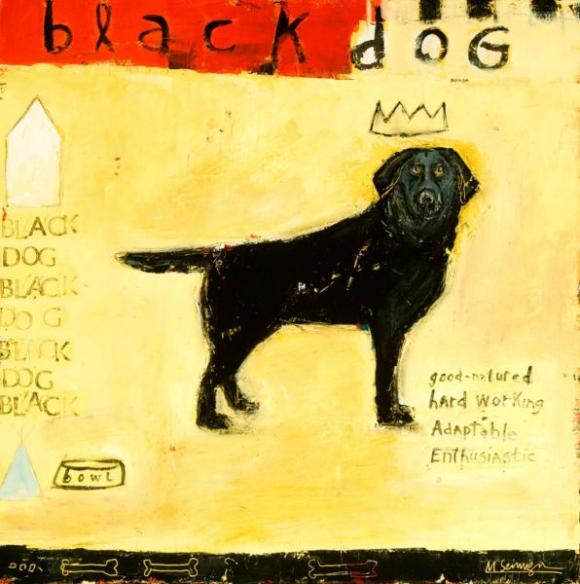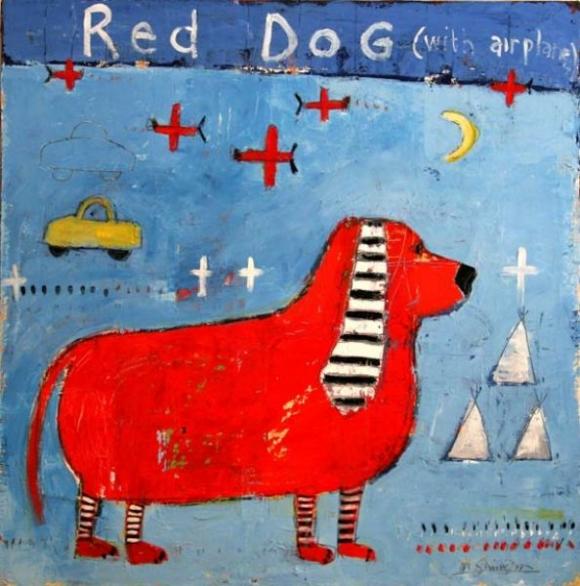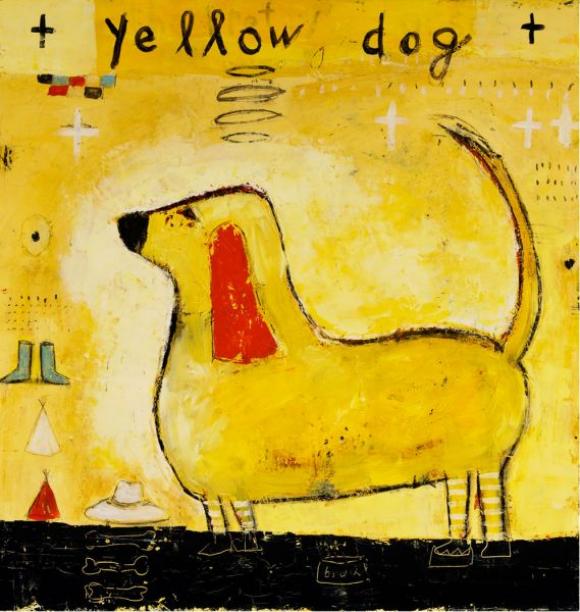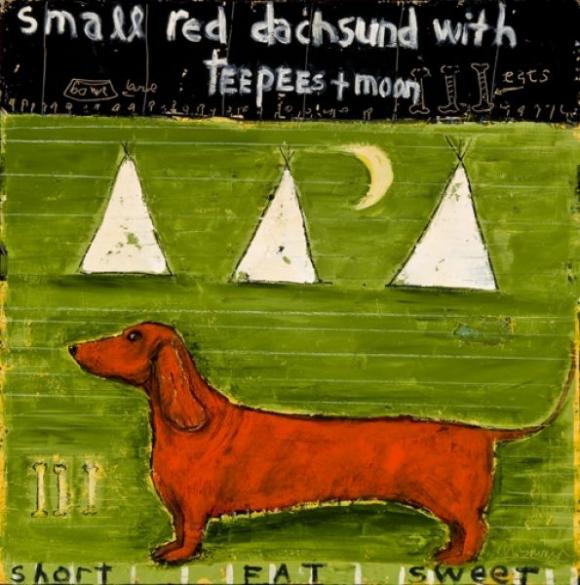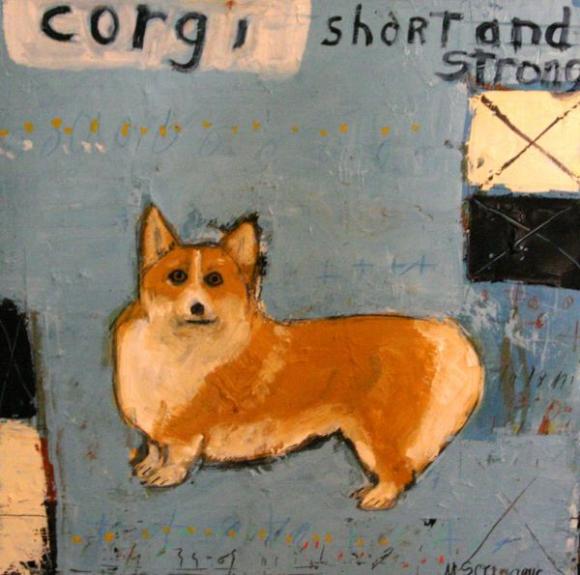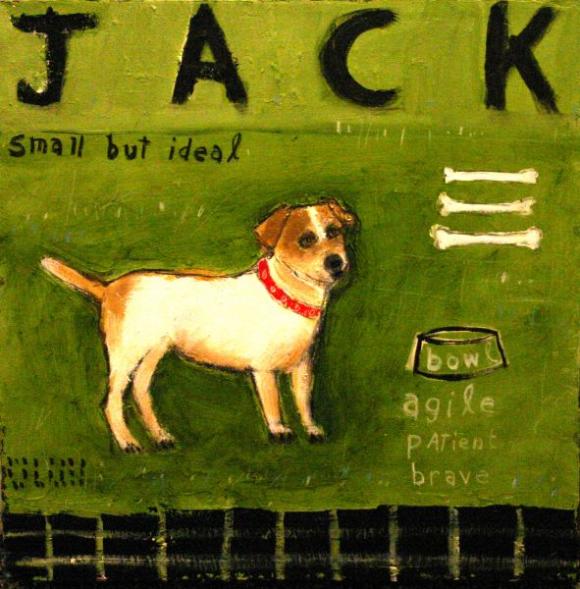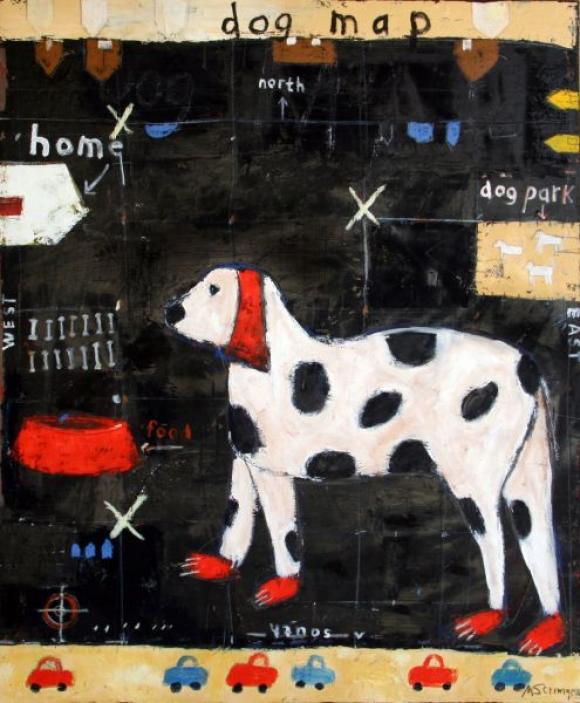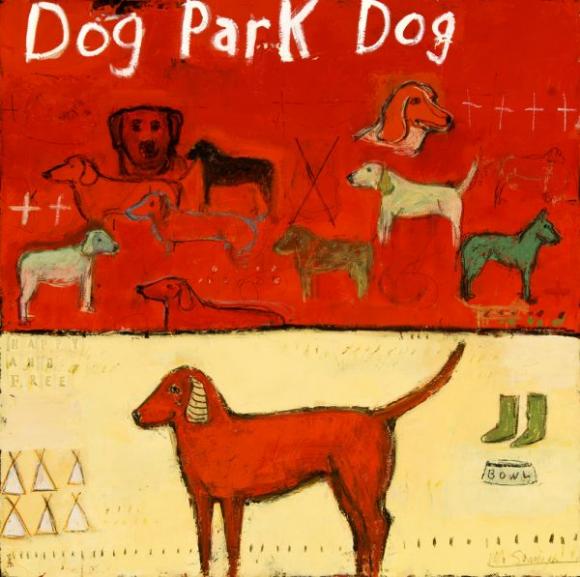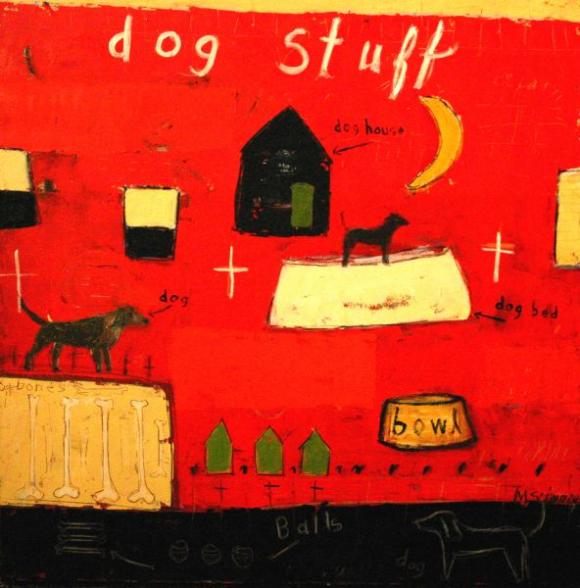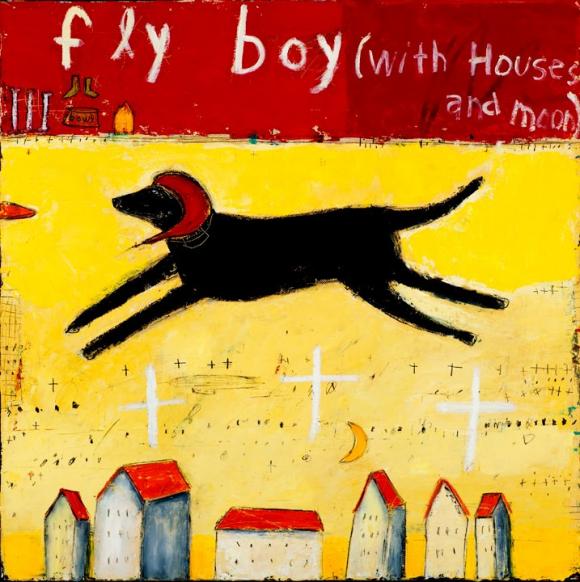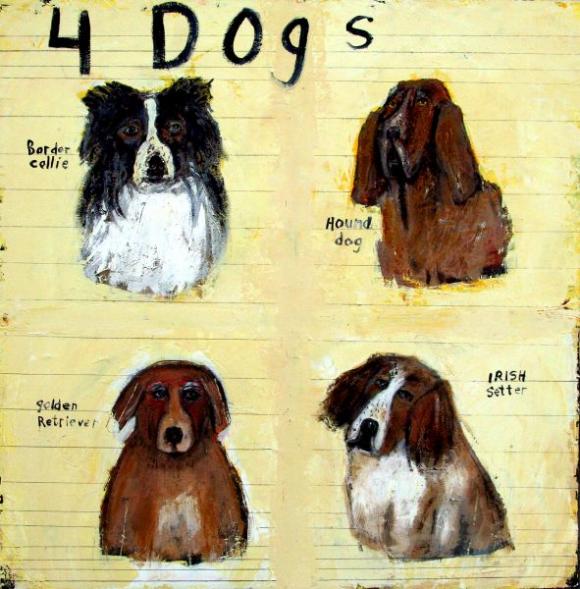 Die 1948 geborene Mary Scrimgeour war nach ihrem Kunststudium an der University of Colorado als Art Director für mehrere nationale Magazine tätig, bevor sie sich 1990 ganz der Malerei und Illustration zuwandte.
Weitere Bilder finden Sie auf der Homepage der Gallery MAR, Utah.