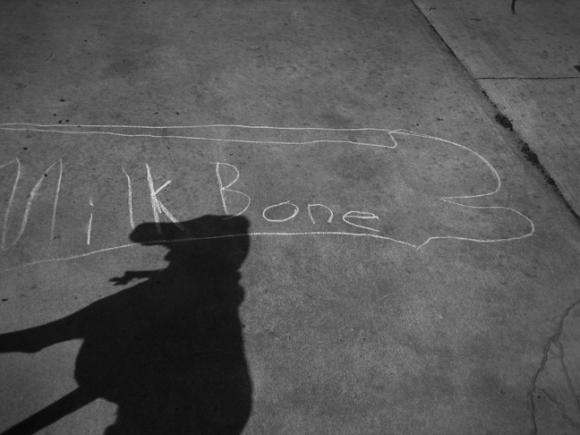 Zum Leidwesen der Nachbarn lebt die Fotografin Mary Shannon Johnstone mit sechs ehemaligen Tierheimhunden. Die Nachbarskinder hatten mit Kreide in ihrem Hof gezeichnet, um die Tiere zu irritieren und zu verspotten. Die spielenden Hunde beachteten die Kreidelinien gar nicht, aber die Schatten der Hunde schienen mit den Zeichnungen zu interagieren, fast so als ob sie die Zeichen und Symbole verstehen würden. Die Serie "Milkbones" entstand 2006.
Die Künstlerin ist vom Gedanken fasziniert, dass die Schatten – wie unser Unterbewusstsein - ein Eigenleben führen können. Sie schreibt auf ihrer Homepage zu diesem Projekt:
I am fascinated with this idea of the shadow having a life of its own—like the subconscious, understanding and feeling things on a deeper unmediated level, while the conscious mind is unaware yet somewhat unsettled. With these images I hope to play with this idea through the dreams, desires, temptations and virtues of (hu)man's best friend.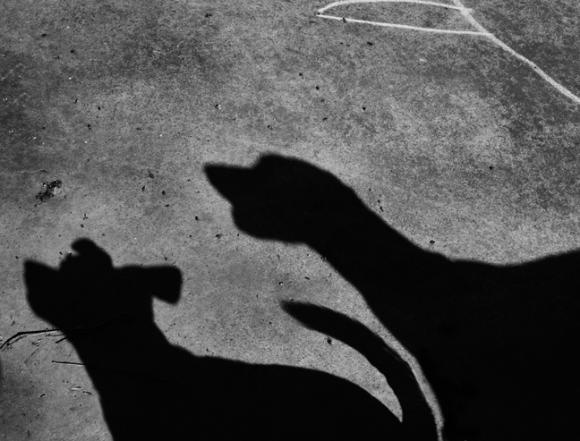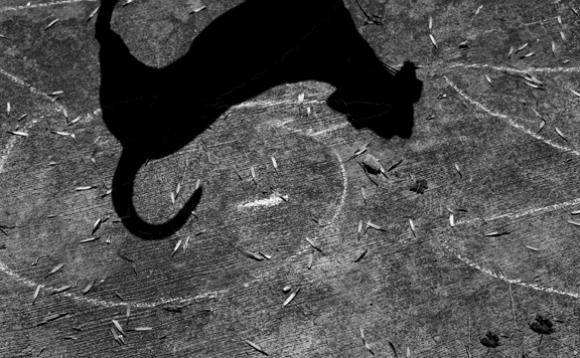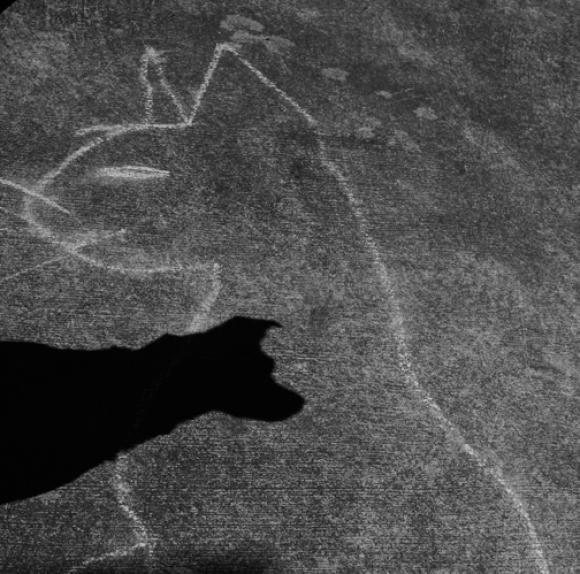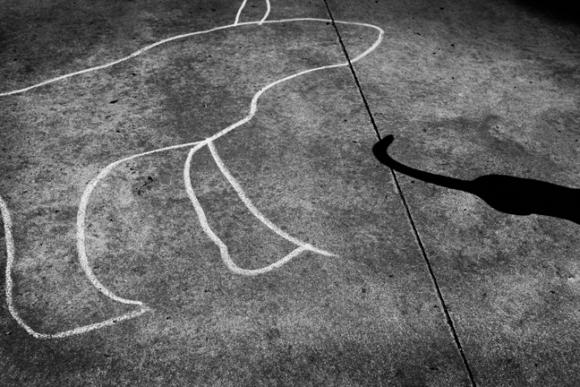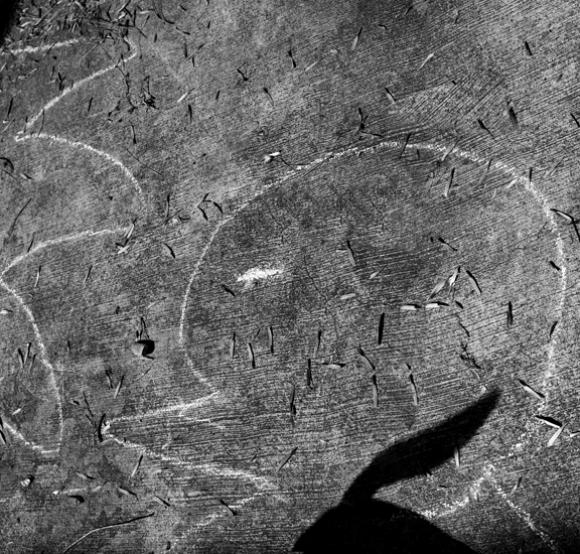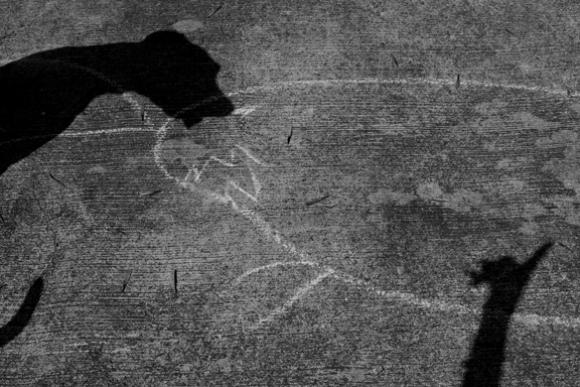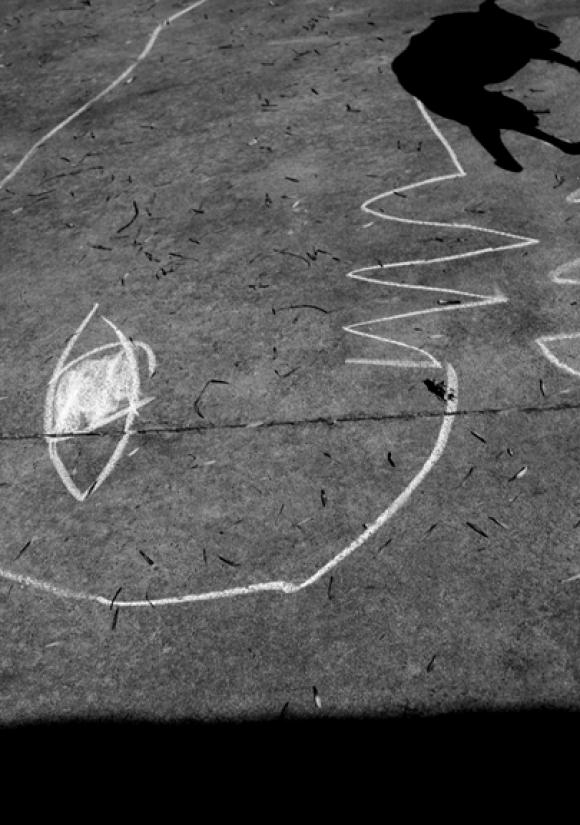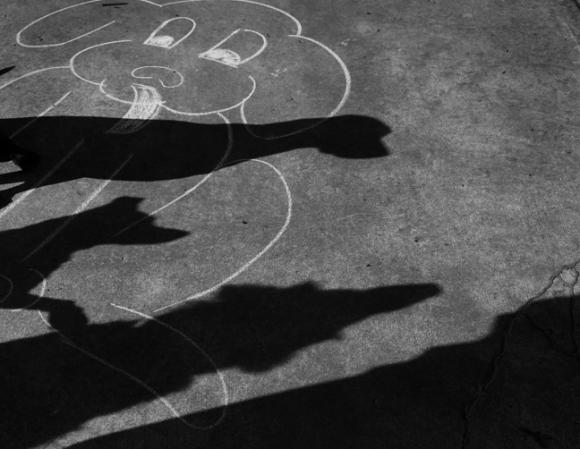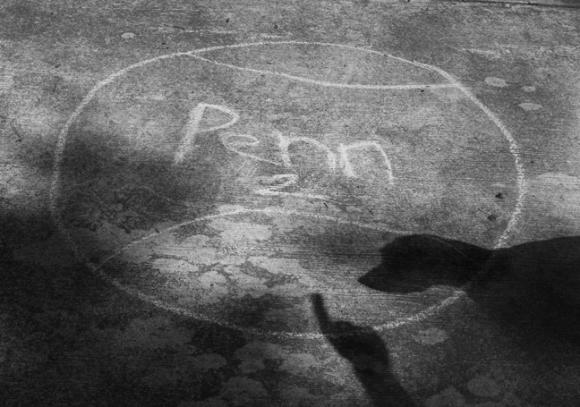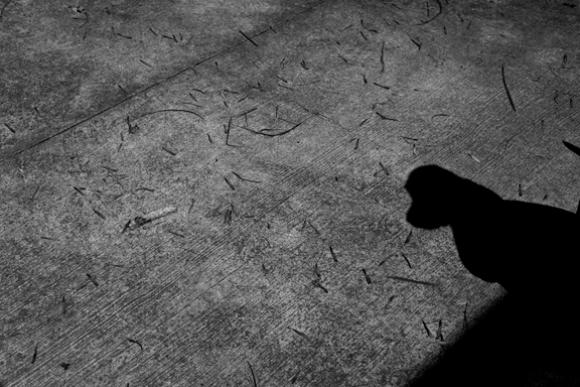 Eine der Arbeiten aus dieser Serie heißt "Forever Home". Welch schöner Titel für das Schattenbild eines Tierheimhundes!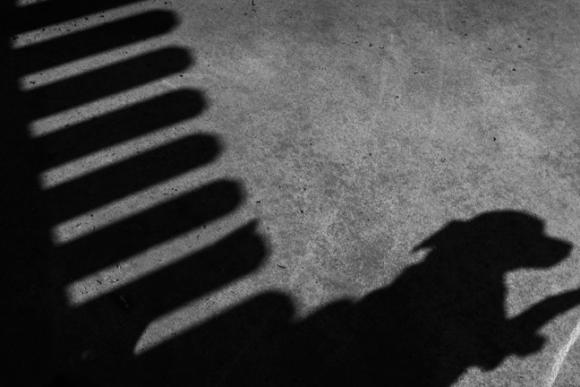 alle Fotografien © Mary Shannon Johnstone