Vor einer Woche hat Moira von Dog Art Today die wunderbare Arbeit "Travelers" von Tatsuro Kiuchi vorgestellt, die meine sentimentale Seite angesprochen hat. Von Moira angeregt, möchte ich Ihnen "A Dog's Grace" zeigen. In sehnsuchtsvoller Manier blickt der Terrier zum Fenster hin. Welchen Gedanken er wohl nachhängt, wohin ihn seine Träume führen?

A Dog's Grace © Tatsuro Kiuchi
Die Arbeit ist von Edward Hopper inspiriert, Kiuchi hat sie für New York Times Townies angefertigt. Vielleicht war es ja eines der unteren Bilder von Hopper, die ihm besonders gefallen haben.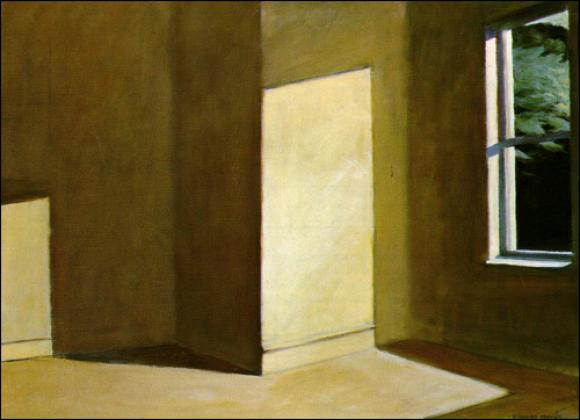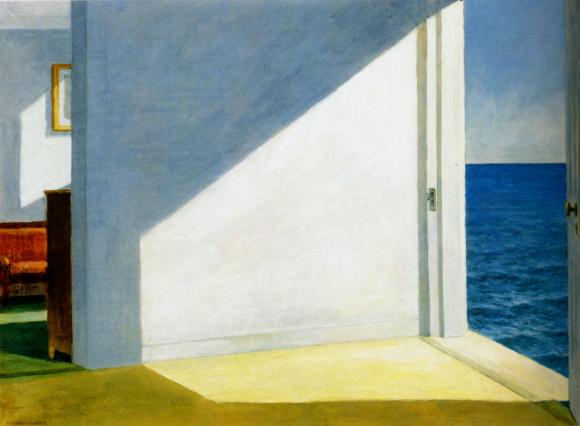 Tatsuro Kiuchi wurde in Tokio geboren und studierte dort an der International Christian University Biologie. Er übersiedelte nach Amerika, besuchte das Art Center College of Design in Pasadena, Kalifornien und begann seine künstlerische Laufbahn. Er illustriert sowohl in Japan als auch in den USA Kinderbücher. Bald wird er mit Buchcovern und anderen Illustratonen sehr bekannt und beliebt, sodass er Aufträge von großen Unternehmen wie Royal Mail, Starbucks, Toyota und anderen bekommt.
Tatsuro Kiuchi schreibt auch einen Blog, auf dem Sie seine Arbeit verfolgen können. Es tauchen immer wieder Hunde auf. Eine schöne Auswahl seiner Hundearbeiten finden sie auch auf Animalarium. Einen Einblick in sein Studio sowie ein kurzes Interview gewinnen Sie auf dem Blog From The Desk Of.
Die Arbeit unten muss ich einfach noch zeigen: Kann man mehr mit weniger ausdrücken? Großartige Kunst! How could you?